Our Food
Food Service
Monday: 12pm-2pm & 5pm-9pm
Tuesday: 12pm-2pm & 5pm-9pm
Wednesday: 12pm-2pm & 5pm-9pm
Thursday: 12pm-2pm & 5pm-9pm
Friday: 12pm-2pm & 5pm-9pm
Saturday: 12pm - 9pm
Sunday: 12pm - 9pm
Bank Holidays: 12pm - 9pm
View Our Full Menu
The Plough Inn Menu
The Plough Inn - A Selection from our Menu
Here is a selection of the most popular items from our menu: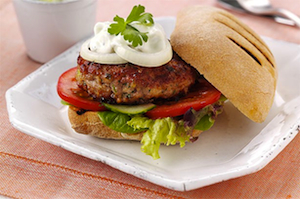 Starters, PLATTERS & SALADS
Includes the following:
PAN FRIED GARLIC KING PRAWNS WITH CIABATTA
PATE WITH ONION CHUTNEY & TOASTED CIABATTA
THE PLOUGH CHEESBOARD
GOATS CHEESE & GREEN PESTO
SMOKED MACKEREL & BALSAMIC SYRUP
HONEY GLAZED CHICKEN

BLOOMER SANDWICHES & PANINIS
A wide selection of sandwiches ranging from hot roast beef & gravy to coronation chicken on white or malted bloomers served with hand-cut chips and salad.
Paninis - from bacon & brie to tuna mayonnaise & mature cheddar all served with hand-cut chips & salad.
Chicken
MEXICAN CHICKEN FAJITAS
Chicken fillet strips cooked in Mexican spices with onions, mushrooms and peppers. Served sizzling with tortilla wraps, salad, salsa and soured cream.

HUNTERS CHICKEN
Chicken & bacon topped with BBQ sauce & cheddar cheese with hand-cut chips.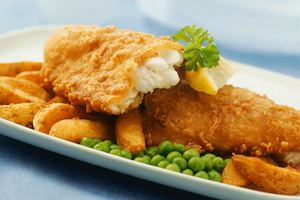 Seafood
KING PRAWN LINGUINI

Cooked in a tomato, garlic, chilli & basil sauce.
Beer Battered Haddock
Haddock fillet cooked in our own beer batter with hand-cut chips, garden peas and salad garnish.
CRISPY BREADED WHOLETAIL SCAMPI
Tender scampi, hand-cut chips, peas, and our delicious homemade tartar sauce.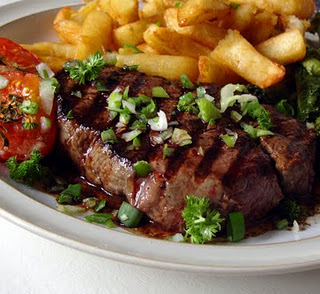 Meat
FILLET OF PORK STROGONOFF
Tender fillet strips in a cream, paprika & brandy sauce with rice & ciabatta.
8oz Fillet Steak
Lean and tender, served with hand cut chips, beer battered onion rings, grilled tomato, mushrooms and a salad garnish.
Homemade Burgers
100% British beef burgers made with red onion and seasoning, served in a toasted ciabatta with hand-cut chips and salad garnish.