The Plough Inn - About Us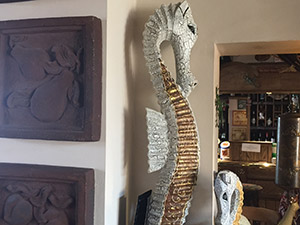 Hello and welcome to our website. We have had The Plough Inn since 2004 and are delighted to serve so many loyal and regular customers who make working here such a pleasure. We would like to say a BIG thank you to all our patrons and also to the local bed and breakfasts who continue to send their guests to us.
Another thanks goes to the staff of so many local businesses who support us by spending their lunch breaks and work get togethers with us at The Plough Inn.
Our Aim
It is our aim to take good care of our customers in a relaxed and friendly atmosphere and we are delighted that so many of our customers return again and again. We are a small family run business, not part of a pub chain, and this allows us to sell fresh and locally sourced home cooked food which is of a high quality and provides value for money.
The Team
Owner Kim runs the pub alongside her twin sister Sue. We have a wonderful group of staff who all work really hard and are now like part of the family. It is them that help create the wonderful friendly atmosphere and make it a nice place to be. A massive thank you to you all.